Web Development with PYTHON
All our modules are delivered on a 100% hands on practical basis.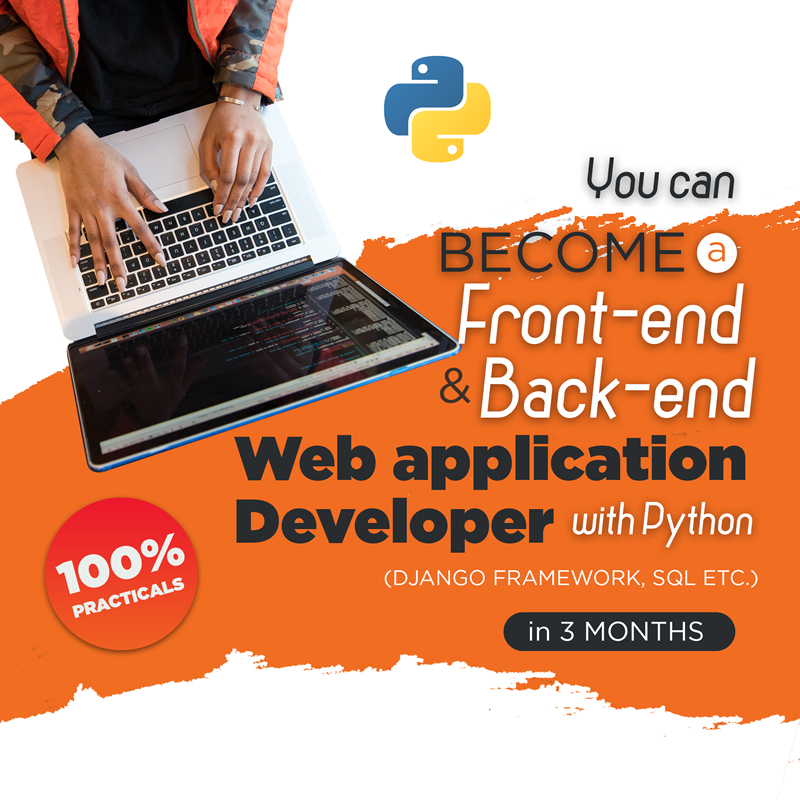 You will learn at your pace from our specialized instructors
Direct interaction with our instructors in and out of class makes the learning fun.
One-on-one class on webinar

A complete live online class with downladable recorded classes and excercises

Webinar plus one-on-one at our designated centers

A complete live online class plus periodic physical classes in our centers
Python Programming for web development

 We'll hold your hands all the way
Our flexible payment systems enables you to pay a registration deposit fee of #10,000 and the balance spread over the training period
Frequently Asked Questions
Get answers to frequently asked questions, you can complete our contact form below for other inquiries.